Because we care about our readers...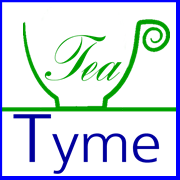 We understand that families & careers are constantly keeping our readers busy, therefore our readers are not always able to pick up one of our weekly newsletter. We also understand that our loyal customers enjoy reading our newsletter and driving around town is a task in itself and therefore you may forget to pick up the current weekly edition of Tea-Tyme, which is found around town in your favorite shops. So we have decided to extend our poplular Tea-Tyme Weekly publication to online. This is why we started uploading our newsletter to our website for you to access at your convenience. Thank you to all of our loyal readers and supporters for making Tea-Tyme Weekly a popular and fastly growing Community Newsletter.
Sincerely, Linda Downs and Publishers of Tea-Tyme Weekly.

---